REBIRTH-TRAUMA AS A PERFORMATIVE PROCESS
Master Thesis
MA Social Design,
Design Academy Eindhoven
Click here to watch the performance
︎
Filming and Editing by
Ilenia Tesoro
Rebirth-Trauma as a performative process
The 'Re-Birth' installation stands on ashes scattered on the land in Puglia, southern Italy. These are the ashes of olive trees that made Puglia one of the mildest climates in the world. Olives are a major economy here, but the trees are now heavily affected by the deadly Xylella bacterium. A disease that has travelled more than 10,000 kilometres before reaching Puglia.
What will happen to the ritual of harvesting when they die?
Working with harvesting tools to explore possibilities for new rituals, the installation is combined with a performance that invites a collective rethink of our relationship with the landscape and the community. A performance that reactivated a harvest that is no longer part of this territory, reviving memories that are still part of the community's identity. In this way, Roberta Di Cosmo explores how to live with trauma and use mourning as a resource for rebirth.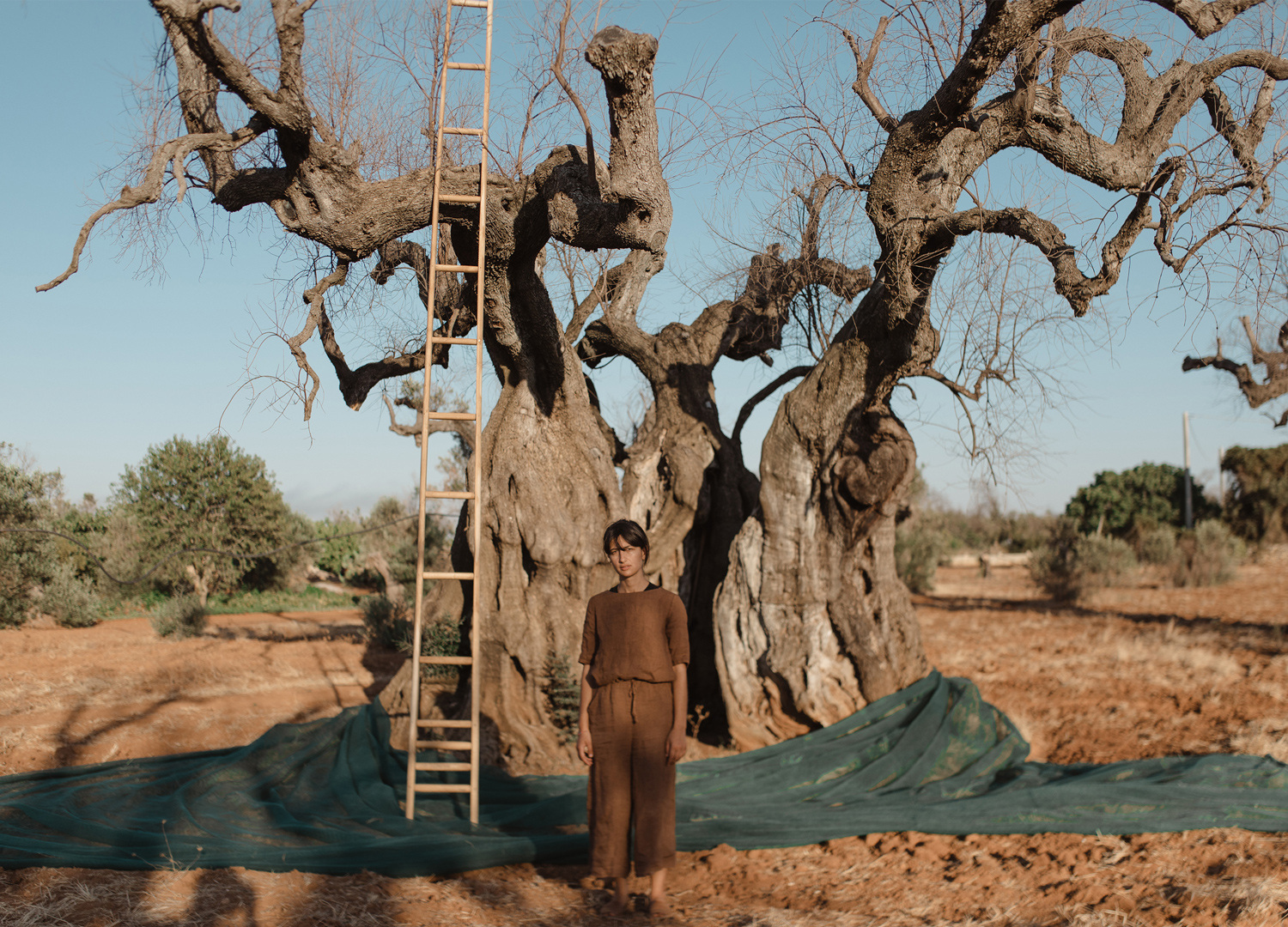 From his majestic trunk.
Greyish in colour, immortal veins.
A reddish territory.
The two seas that meet, that salty
air and its infinite greenish carpet.
The awakening in the morning,
early morning, different dawn,
a clear light.
That immortal trunk,
those greenish leaves.
Overgrown territory.
A waiting territory, a year-long wait.


---
Cargo Collective 2017 — Frogtown, Los Angeles